When using a Fitbit Sense, an automatic lap counter keeps track of the lengths you are swimming and shows them on the display. This feature is working on Guided Workouts as well as in Free Swim Mode.
While swimming a set, the display shows the current length: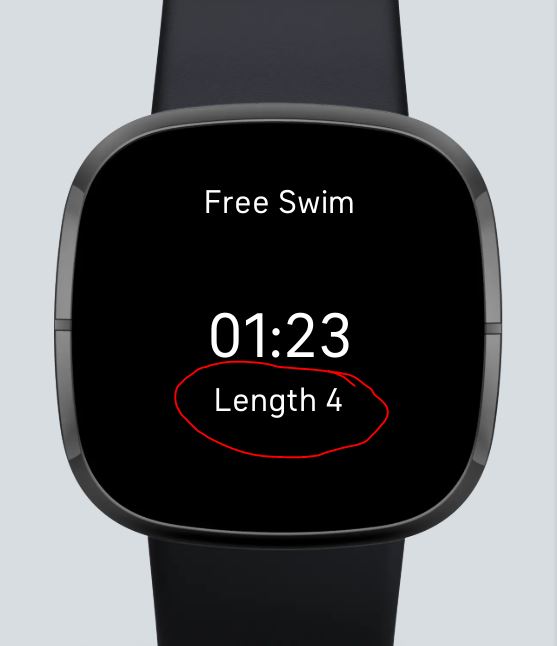 For this feature, we use the embedded turn detection of the Fitbit Sense. Unfortunately, the counter does not work on the Versa 3, as it does not have the needed gyroscope to detect turns.
To get an accurate count, you should keep a few things in mind (according to Fitbit):
When swimming in Free Swim Mode, set the correct pool size prior to starting the set. When using Guided Workouts, make sure that the pool size has been setup correctly on your mobile app (via the "settings" section).
Swim continuously throughout the length, using one stroke type at a consistent pace and stroke cadence.
Try to use a flip turn with a strong push-off from the wall and a long streamlining (glide) phase.