You can customize any workout to perfectly fit your needs with just a few clicks. Just open a workout and below the summary you will find the "adjust distance" buttons. Each click increases or decreases the number of reps and therefore the distance and estimated time.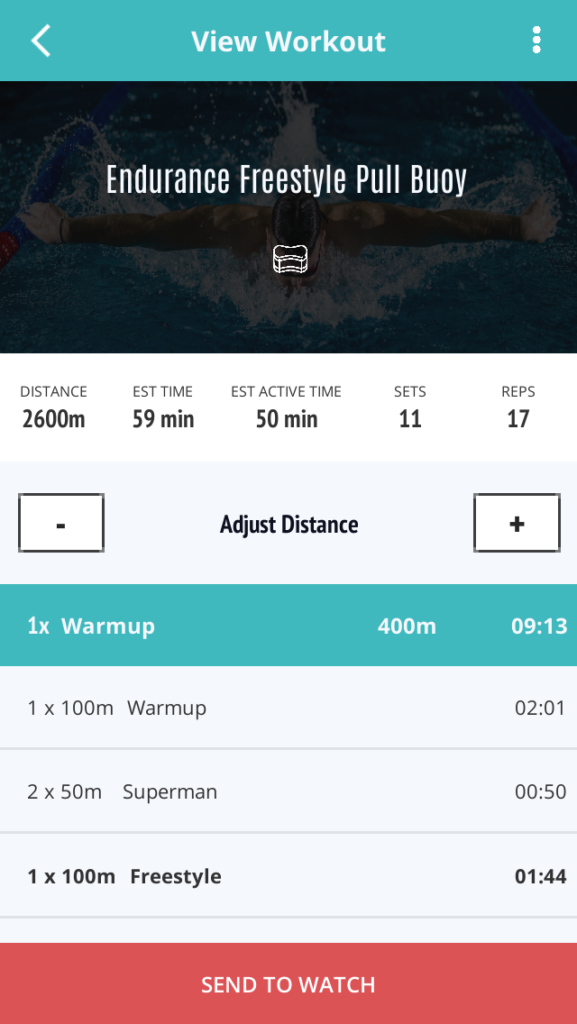 First the sets are reduced or increased, whose records are tracked. This is followed by drills and then warmup / cooldown sets. The structure of the workout remains unchanged. If you want to change a workout more and be able to fine tune all its details, use the known "copy workout" option (available in the top menu).
A workout should not have more than 40 reps.
Tip: You can also auto-adjust workouts which are part of a training plan.
The reset button restores the workout to the original distance.
Note: If you have already exported the workout in question to your watch, please send it again (red "send to watch" button on the bottom) so that it will be updated. In the main menu of your watch you have to select the "refresh workout" option.